Welcome to Al-Wasmiya Tent House W.L.L
A complete event rental company based in Bahrain that provides you with ideas and solutions for your next event without having any worries. We are mainly  focusing on catering, tents rental, event management and event equipment supply in Bahrain. We provides the best catering, event management & tent services for all your special events like birthday parties, festivals, weddings, and other special occasions.
Whether it's wedding, meeting, seminar, banquet party, corporate events or any other special occasion we can provide you complete solution for your event.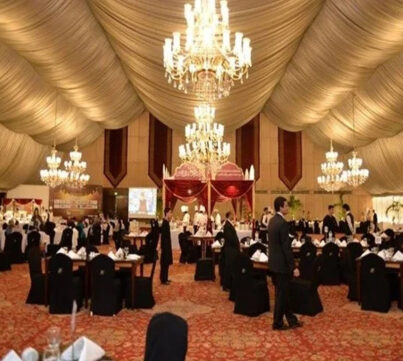 We have been event organizers for decades and have worked extensively with many companies and personal events.
Our High-Performance teams assure the highest levels of performance and productivity for any event.
We can provide custom event management & execution services to suit your every event need at the best price.